Every desi celebrity has a signature Instagram pose, and we've cracked the code
Scrolling through Instagram these days gives us an eerie sense of déjà vu.
That's because every photograph you see, you'll probably spot countless reiterations of it right after on your feed. Whether it's a picture of a beach, a plandid (a planned candid) or a selfie, you already know you've seen it before and you'll see it again.
Likes make the digital world go around and if you look closely at your favourite celeb Instagram accounts, you'll start to see a pattern — there are only a bunch of poses they shuffle back and forth; they know their angles, their good sides, their flattering poses and they're working it.
Posing for the gram is an art but fret not, here's how to slay your Insta game with some help from foolproof celebrity poses:
The Sajal aka The Plandid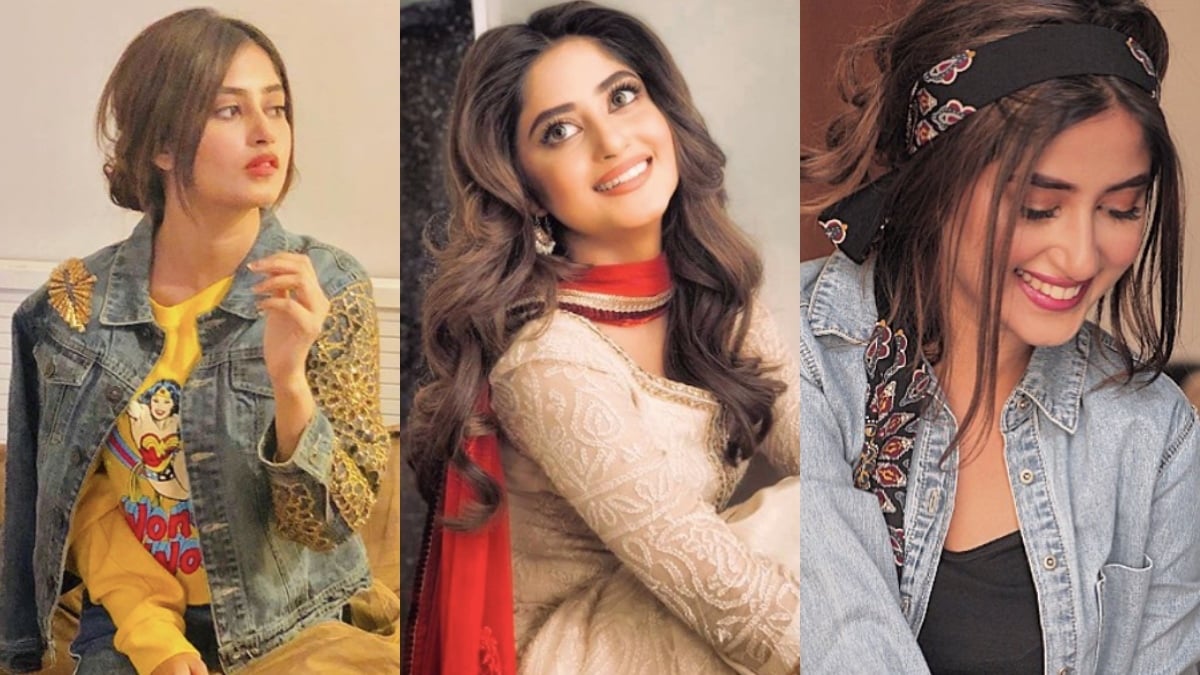 Like a candid, but the kind you plan and pose for. She's always looking to the side or down or up, anywhere but the camera basically.
The Mahira aka Find The Light
Mahira knows that lighting is everything. Case in point:
Find a sunny window or go outside and get your selfie AND some vitamin D!
The Mawra aka Friday Vibes
Come Friday, we already know we're going to be seeing a "Jumma Mubarak" post from Mawra Hocane; take a page out of her book, wear your snazziest shalwar kameez and go get your triple digit likes (talking about us normies)!
The Feroze aka Get Shady
Feroze Khan has quite the sunglasses collection!
This one's so easy to pull off. Just grab a pair of sunnies to instantly up the swag factor. Plus, it's great for no make-up days.
The HSY aka With My Homies
While it was a tie between tribe shots and shirtless pictures for HSY's signature pose, we're going to go with the former.
Grab your squad and take a picture with all your famous friends. The more, the merrier!
The Mohsin aka The Workout Selfie
Mohsin Abbas Haider is bringing out the big guns (pun intended). Do you even work out if you go to the gym and don't get someone to document it?
The Ahad aka The Sit Down
If there's a chair or stool around, Ahad Raza Mir will find it and sit on it!
The Hania aka Hands-on-your-Face Selfie
Hear us out guys, this is a thing! This 2018 trend has spilled into 2019, and the hands-on-your-face selfie isn't going anywhere; Hania Amir is a big fan.
Feel free to get creative with this one guys. Sometimes, it's not even her own hand!
The Danish aka Cover Up
Danish Taimoor loves rocking a solid jacket.
And if you think this is seasonal, you got another thing coming. You just replace leather with denim or a lightweight blazer for the hotter months and still look fly!
The Ayesha aka The Power Pose Teacup